CONCENTRATED ANTI-WRINKLE EYE LIFT CREAM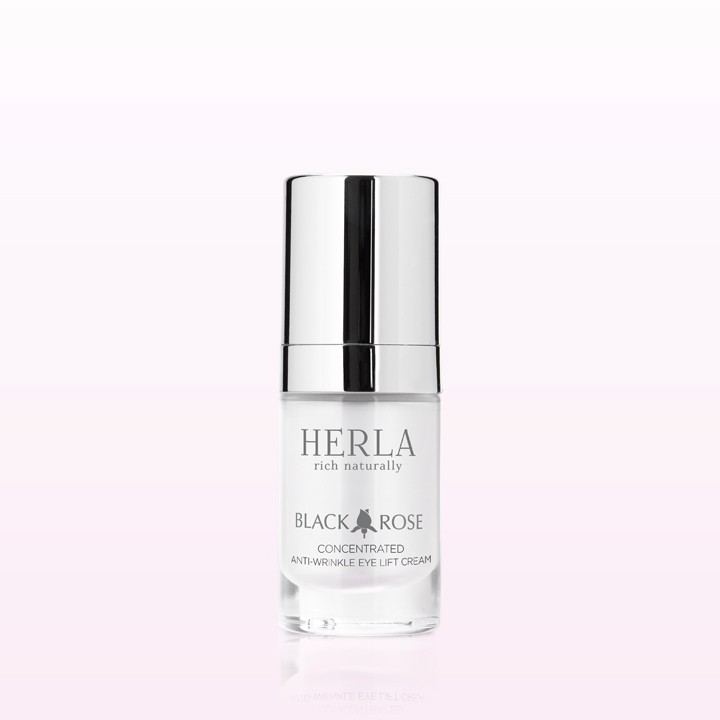 Concentrated cream immediately removes wrinkles, lightens shadows under the eyes, moisturizes the skin and gives a lifting effect.


PRODUCT DESCRIPTION
A special 3 roses formula included in the cream: the black rose, wild rose, and damask rose, prevents premature skin aging. Biotechnological active substance SEAFILL EPS (exopolysaccharides) effectively tightens the collagen fibers, stimulates the synthesis of elastin and gives the skin an instant smoothing effect. The results of clinical studies on the green algae Dermochlorella confirm the increase of skin's firmness and its tonification, the brightening of shadows under the eyes, and a visible reduction of fine lines- "crow's feet" and the signs of losing elasticity around the eyes. The product has been enriched with a plant- extract complex from soy, ginkgo biloba, grapes, the rooibos plant, and milk thistle, that are responsible for the reduction of oxidative stress and ensuring proper levels of moisturization of the delicate skin around the eyes.
DIRECTIONS
• An immediate smoothness and lifting effect.
• A visible reduction of fine lines – "crow's feet" and prevention of the formation of new wrinkles and fine lines around the eyes.
• Lightening shadows under the eyes and the improvement of the skin hydration level, thanks to algae content.
DIRECTIONS FOR USE
Directions for use (15ml): Apply daily in the morning and in the night on the cleansed skin around the eyes as the final step of your skincare routine.