INTENSE DEPIGMENTING SERUM SOLUTION
Brand:
Herla Laboratory
Product Code:
IW-DS
MAL/NOT No:
NOT170303565K
Availability:
Pre-Order
RM388.00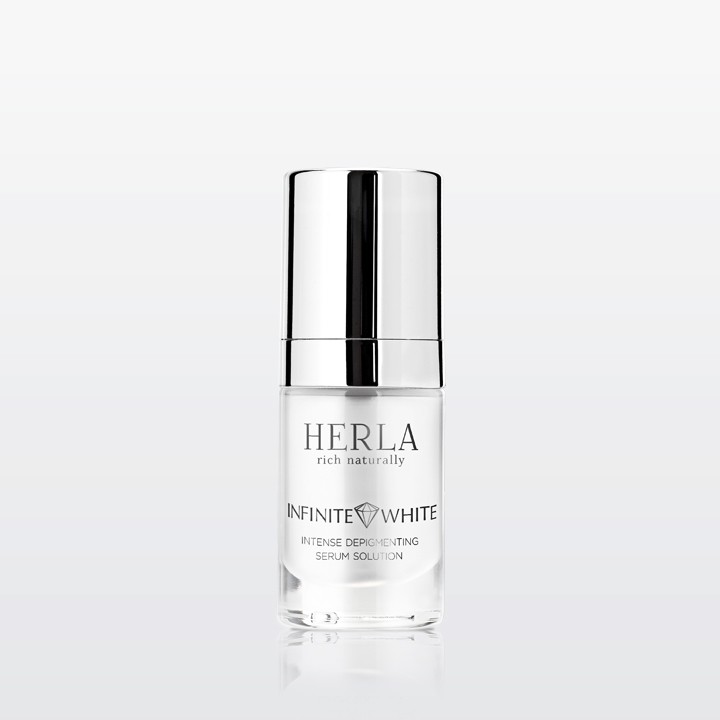 Intensive lightening therapy.
It prevents the formation of new skin discoloration.
Immediate hydration of the skin.
Aging signs prevention, wrinkles and fine lines reduction.
Gentle effect of tightening and firming.


Product description
Concentrated gel cream depigmenting serum solution elaborated by the HERLA Laboratories with top quality active ingredients as well as WhiteTen, Pentavitin® and PolluStop® innovative technologies. The serum formula has an intense whitening effect and it improves skin tone, reducing at the same time melanin production processes responsible for pigmentation dysfunctions. The product protects the skin from harmful influence of external factors and harmonizes the process of natural exfoliation of the skin, using the richness of Lime Pearl™, an extract from caviar lime. The FUCOCERT® complex together with vitamin E and hyaluronic acid gives an immediate and long-lasting hydrating effect and effectively counteracts signs of ageing, reducing wrinkles and improving face skin elasticity and firmness.
Directions
• Intensive lightening therapy.
• Prevents the formation of new skin discoloration.
• Immediate hydration of the skin.
• Prevents the signs of aging and reducing wrinkles and fine lines.
• Gentle tightening and firming effect.

DIRECTIONS for use
Directions for use (15ml): Apply a small amount of serum on clean skin of the face and rub gently with circular movements. The product may be used as day therapy as a lifting makeup base or as night therapy together with a small amount of Infinite White Cream in order to enhance the effect of active substances.