NUTRITIVE BRIGHTENING FACE TONER
Brand:
Herla Laboratory
Product Code:
IW-FT
MAL/NOT No:
NOT170303566K
Availability:
Pre-Order
RM388.00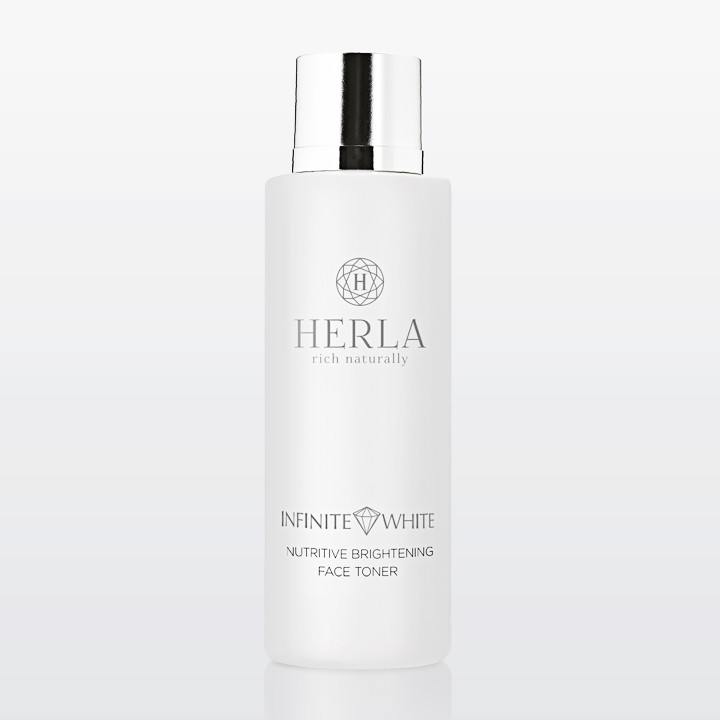 The illumination and restoration to create a healthy skin tone.
In-depth regeneration and reconstruction of the cell.
Mitigation and smoothing of minor skin irritations.
Velvet, properly hydrated skin.


product description
The product has an intense whitening and lightening effect, at the same time reducing melanin production levels in the skin, which is achieved through combining WhiteTen and Lime Pearl™, two outstanding plant complexes with whitening properties. Provitamin B5 efficiently improves hydration level, revitalizes and softens the skin, improving its condition by stimulating cell regeneration. It normalizes the skin and soothes irritation. Hyaluronic acid restores the natural glow, firmness and elasticity of the skin, preparing it for further treatment through increasing the ability of active substances to penetrate into the skin.
Directions
• The illumination of the skin and healthy tone restoration.
• In-depth regeneration and reconstruction of cells.
• Mitigating and calming minor skin irritations.
• Velvet, properly hydrated skin.

DIRECTIONS for use
Directions for use (200ml): Apply to the skin of the face and neck with a cotton pad. Leave to dry and then apply a suitable Day Therapy or Night Therapy Cream from Infinite White series or use together with the INTENSE DEPIGMENTING SERUM SOLUTION, adding the serum to a small amount of cream in order to enhance its whitening and lightening effect.