Lemonet/Kiwinet Lazior Dietary Fiber Detox Drink (15's)
Brand:
Lazior
Product Code:
Lemonet Lazior Dietary Fiber Detox Drink (15's)
MAL/NOT No:
Availability:
Out Of Stock
RM110.00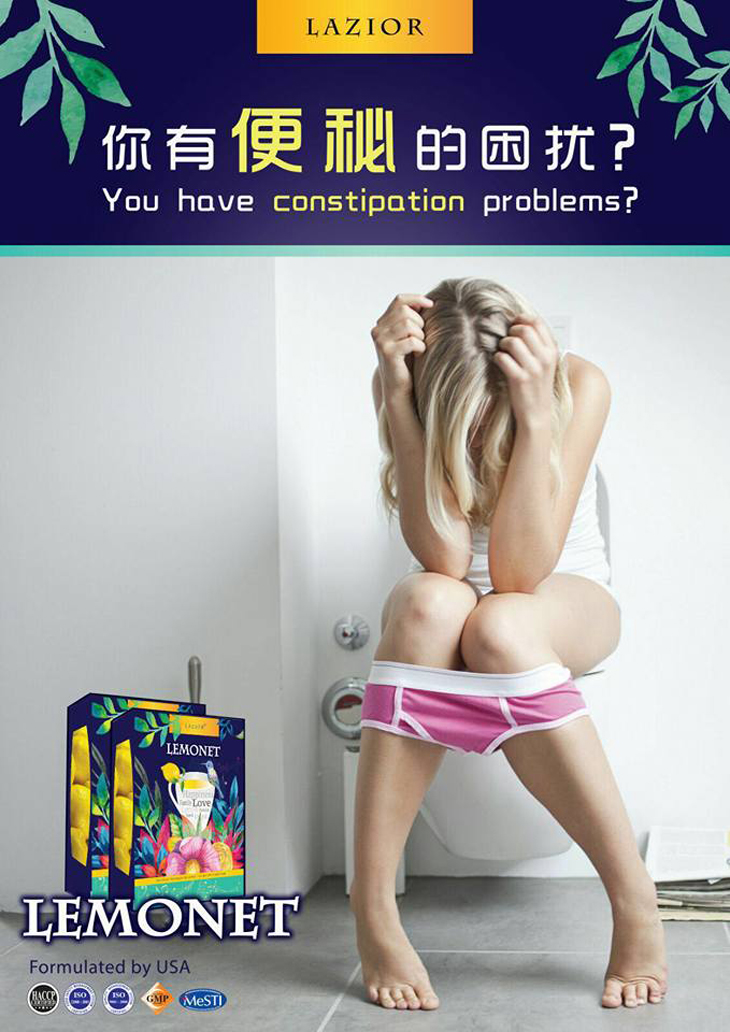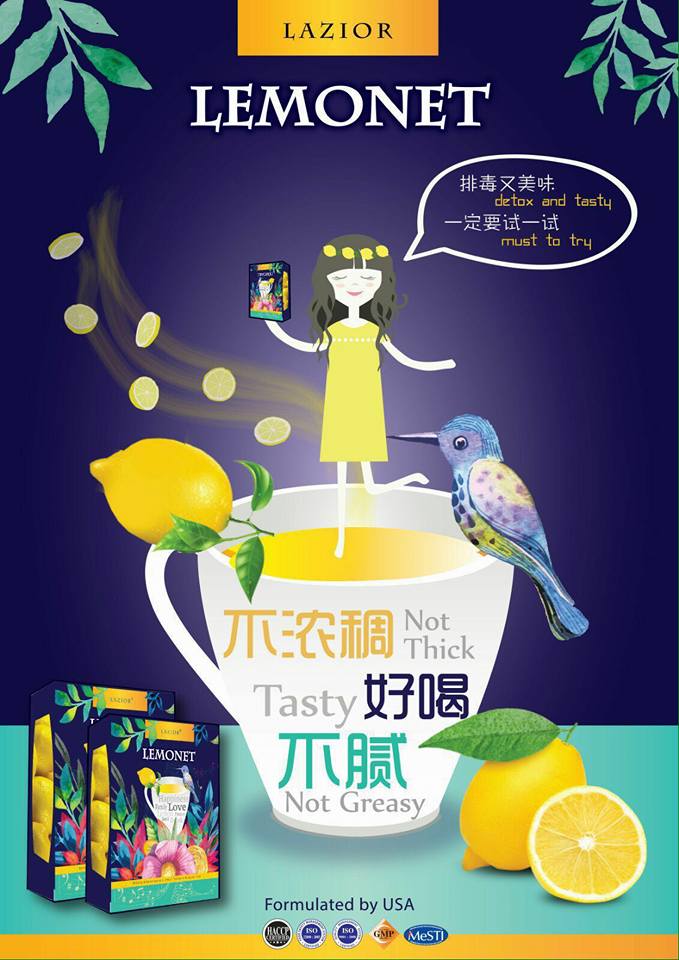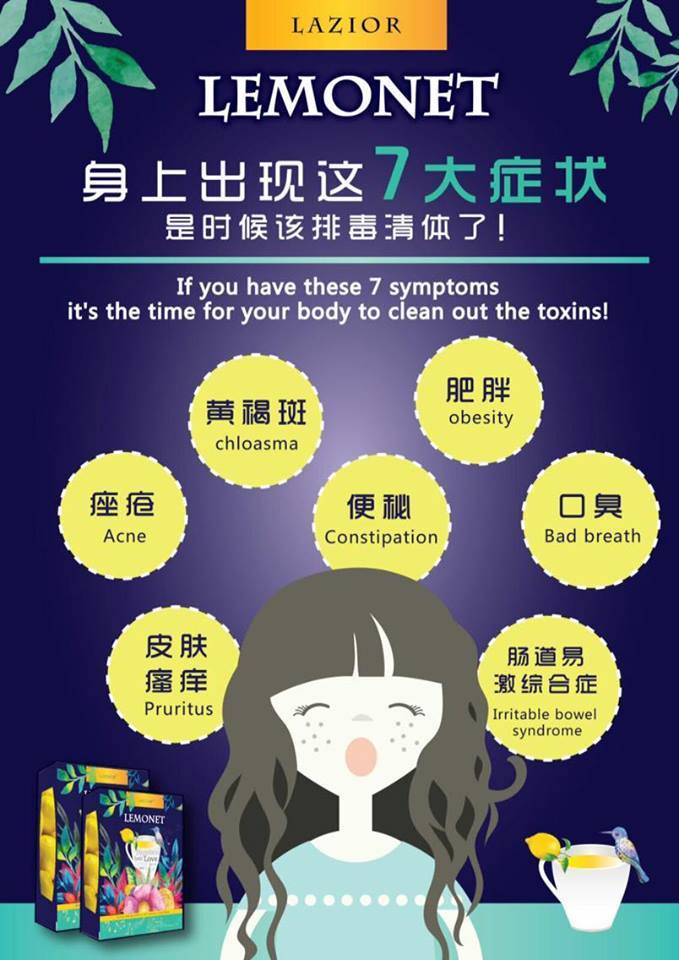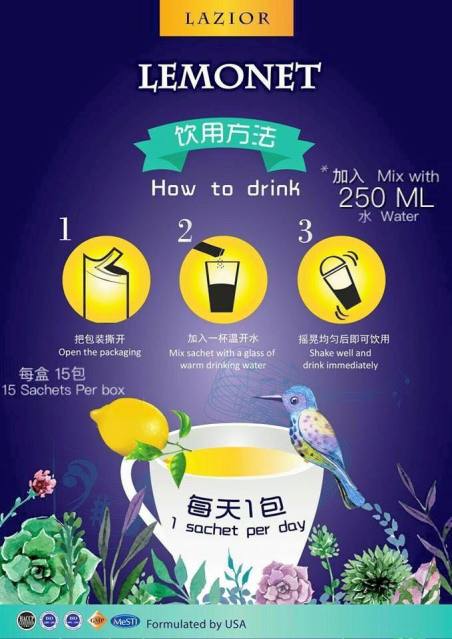 Dietary fiber or what we may refer to as detox fiber is the key to detoxing your body with ease.
Cleansing the colon is an important part of the detoxing process because those toxins need to exit the body. The biggest thing that detoxing helps with is allowing the body to rid itself of any excess waste it's been storing.
Are designed to stimulate the body to purge itself, helping the liver do its thing as well as the kidneys and colon.
We all need to detox! - It's never too late to get started.
Detox fiber is irreplaceable in promoting a healthy intestinal environment that is going to make a different in detox and your diet. Fibers in your diet play an important role in your digestive tract helping you get smoother bowel movements. In addition, it serves as food for good bacteria in your intestines that help break down toxins helping your detox your body.


FEATURES:
● Help to relief from constipation
● Increase Satiety
● Discrete excessive oil from body
● Increase calories consumption
● Dietary fiber help in reduce the risk of colorectal cancer
● Effectively help digestion
● Soluble
● Non Sticky with Refresh Juicy Taste
● Not colic
● Fully Veggie Ingredients
● Help dissolve fat, controlling high blood pressure, and in vivo acidic toxins, prevention of stroke.


BENEFITS:
● Body detoxification
● Promote fat burn
● Improve digestion
● Promote weight loss and slimming
● Relieve constipation
● Suppress appetite
● Colon cleansing
● Increase metabolism
● Reduce fat synthesis
● Prevent excessive carbohydrate intake
● Enhance immune system
● Lower blood sugar level
● Anti-aging
● Lower blood cholesterol level
● Promote regular bowel movements
● Get Rid of Bad Breath


SUITABLE FOR:
● People who suffering from constipation, hemorrhoids
● Weak immune systems group
● Premature aging and frail
● Having skin issue such as age spots, freckles and acne
● Insomnia, liver and intestinal function unfit
● Menstrual disorders or Pre-menopausal women
● Suffering from various chronic diseases
● Prevent three highs (diabetes, high blood pressure, cholesterol) risk group
● People who often taken alcohol


STRENGTHS EFFECT:
● 8-10 hours can be seen relieve constipation and gastrointestinal symptoms effect, no side effects
● About four weeks to see the slimming effect, and completely without side effects
● It can reduce high blood pressure, diabetes, cholesterol, uric acid


DIRECTION FOR USE:
1) Open the packaging.
2) Mix a sachet with 250ml warm drinking water.
3) Shake well and drink immediately.
Suggestion:
* 5 to 12 years old children each time drink 1/3 or 1/2 sachet.
* The best time to drink Lemonet is half an hour before meals. If you an office worker, you can choose one hour or half an hour before take the dinner. Bad stomach can choose to take half an hour after a meal.