ULTIMATE ANTI-WRINKLE DAY LIFT CREAM
Brand:
Herla Laboratory
Product Code:
BR-DC
MAL/NOT No:
NOT170303536K
Availability:
Pre-Order
RM488.00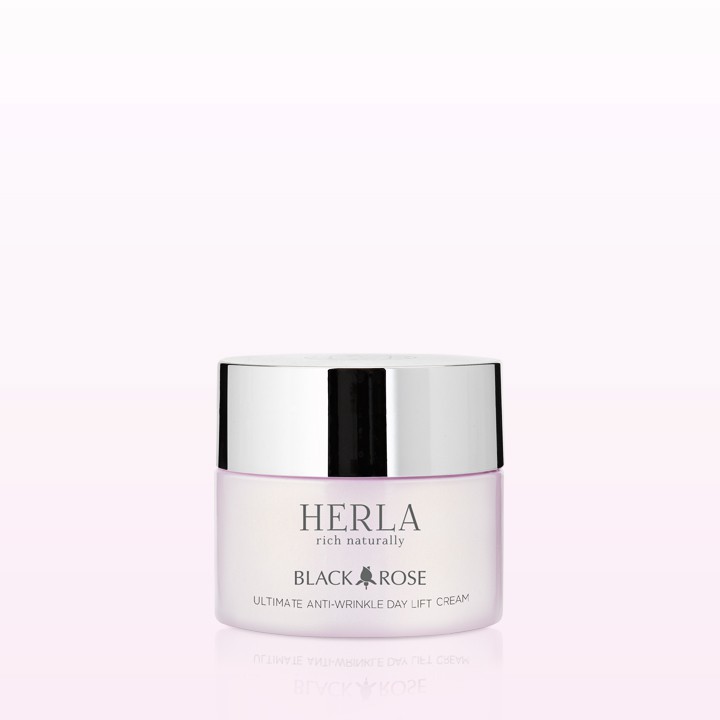 The intensively lifting anti-wrinkle cream is based on a unique formula of 3 roses: the black rose, wild rose and damask rose.The use of innovative active materials and rich formulas improves skin firmness and elasticity.
PRODUCT DESCRIPTION
Deeply lifting anti-aging cream based on a unique formula of 3 roses: the black rose, wild rose, and damask rose, wonderfully improves skin's firmness and elasticity, smoothes wrinkles, and ensures a profound skin restoration and nourishment.Butterfly Lavender (Spanish lavender extract) ensures immediate wrinkle relaxation and long-lasting epidermis restoration through improving the skin moisture level.The three- rose formula is a unique complex fighting irregular pigmentation and a great source of trans-retinol acid -vitamin A in its natural form.Rich composition of amino acids included in the cream, regulates the lipid coat and affects the mineral balance of the skin.A specially developed complex of plant extracts, with strong antioxidant properties, soothes and stimulates the skin , which becomes smoother and more radiant.
DIRECTIONS
• An innovative technology for increasing firmness and elasticity of the skin.
• Filling of wrinkles by increasing the density of the epidermis, thanks to an innovative Butterfly lavender extract.
• The face oval improvement – a biological lift and a 24-hour anti-wrinkle effect.
• Inimitably silky and naturally glowing skin.
DIRECTIONS FOR USE
Directions for use (50 ml): Apply a small amount of cream on the cleansed skin of face and neck. Complement the treatment with Concentrated Anti-wrinkle Eye Lift Cream and Intense Anti-aging Night Remedy Cream from Black Rose series.