MULTI-NUTRITIVE EXFOLIATING FACE MASK
Brand:
Herla Laboratory
Product Code:
BR-FM
MAL/NOT No:
NOT170303546K
Availability:
Pre-Order
RM388.00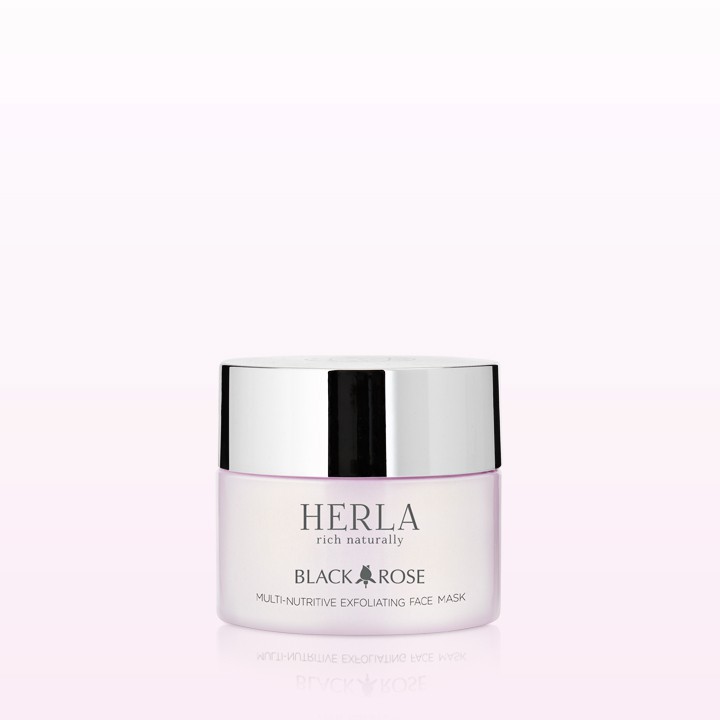 The mask comprehensively effects the facial skin: nourishes, tightens and gently exfoliates it, stimulating the renewal and regeneration of the epidermis. The 3 roses formula and innovative fruit acids complex included in the mask, act against wrinkles.
product description
Ultra- regenerating creamy face mask with fruit acids delicately exfoliates dead skin cells and improves skin structure, giving it a radiant glow and leaving it silky smooth. The 3 roses formula of the mask: the black rose, wild rose, and damask rose, stimulates skin regeneration processes while a revolutionary Oriental Beauty Fruits Newplex complex has a strong anti-oxidizing effect and prevents the formation of wrinkles. The inclusion of exfoliating fruit acids restores skin's firmness and elasticity by stimulating fibroblasts – cells responsible for the production of collagen and elastin fibers. The product is also safe for sensitive skin.
Directions
• Gently exfoliates dead skin cells, restoring radiance and velvety smoothness.
• Improves the firmness and elasticity of the skin.
• Stimulates renewal processes of the skin.
• Stimulates natural processes of collagen and elastin synthesis.
DIRECTIONS for use
Directions for use (50ml): Apply the mask on the cleansed skin of face and neck, avoiding the eye area. Leave on for 10 minutes and wash off with warm water or a cotton pad soaked in Revitalizing Micelar Water from HERLA Black Rose series.