B-Green Slimming Vegetable Capsules
Product Code: B-G
MAL/NOT No:
Availability: In Stock
RM150.00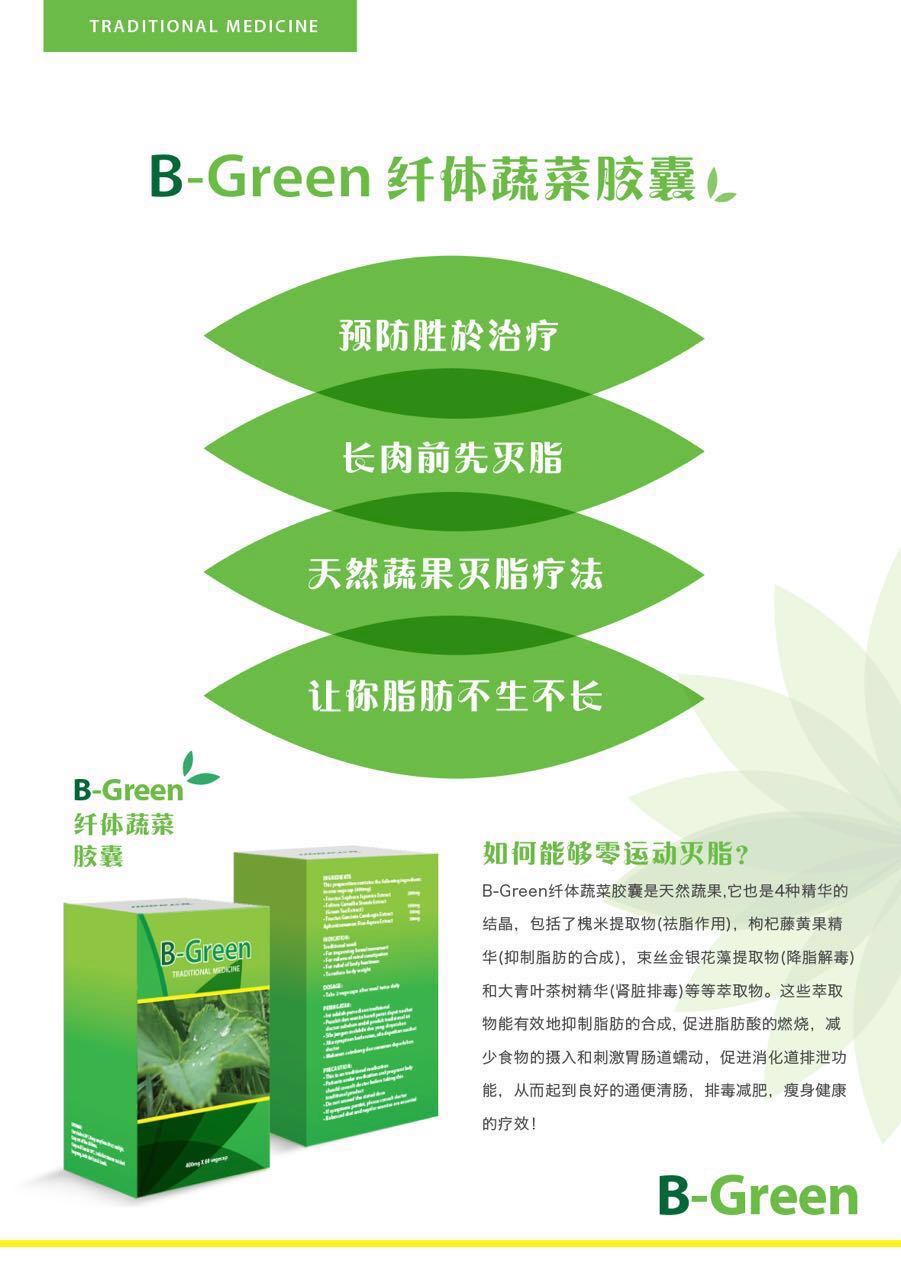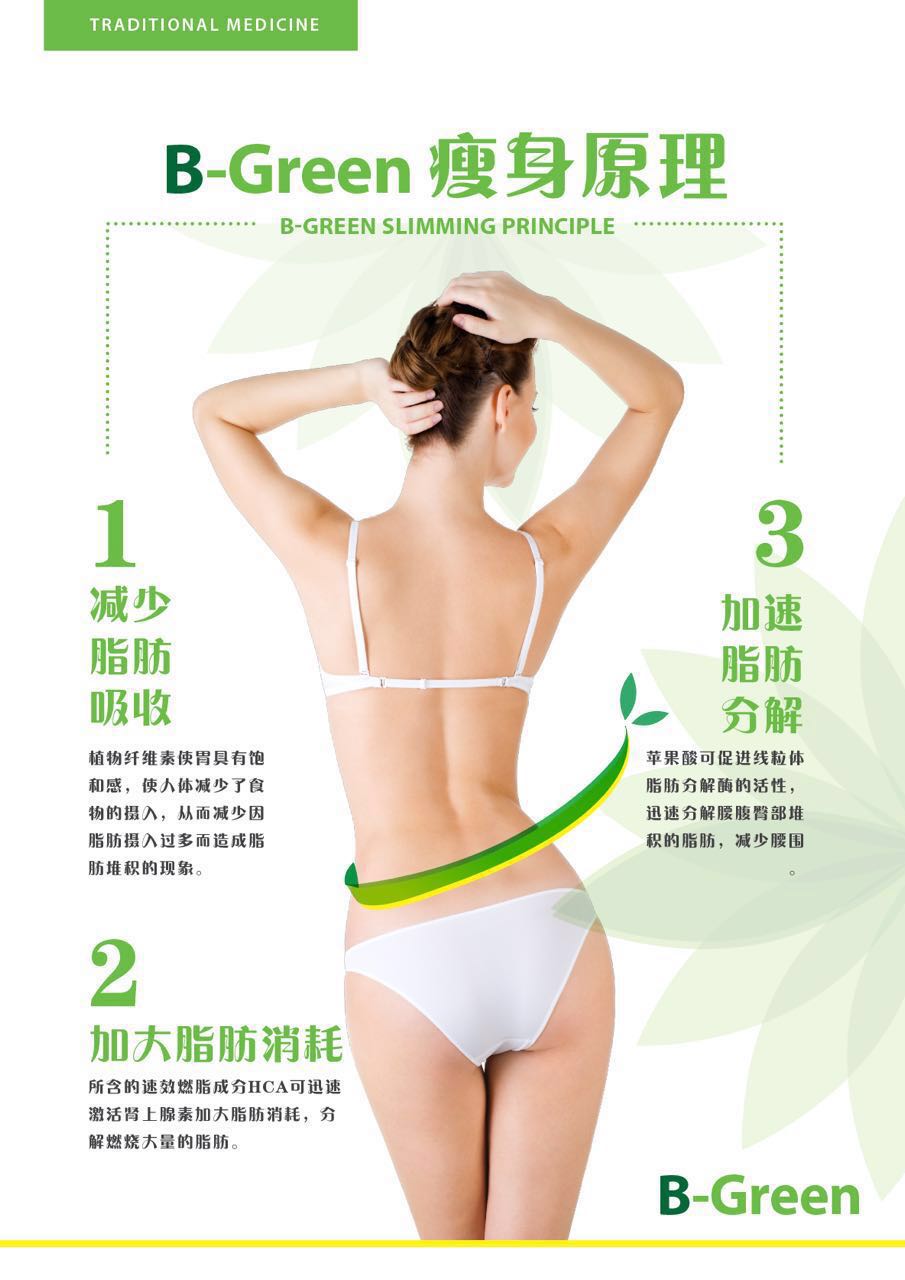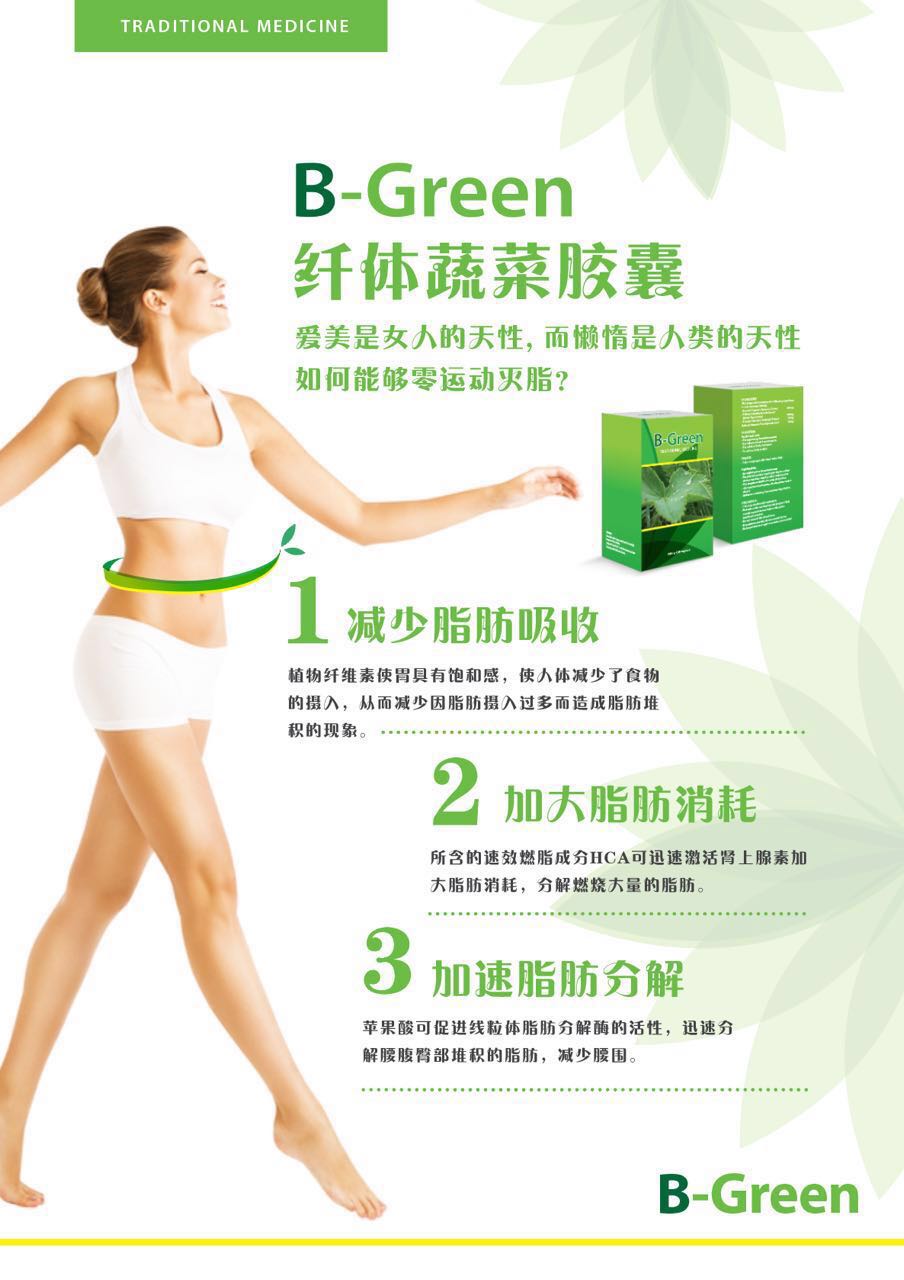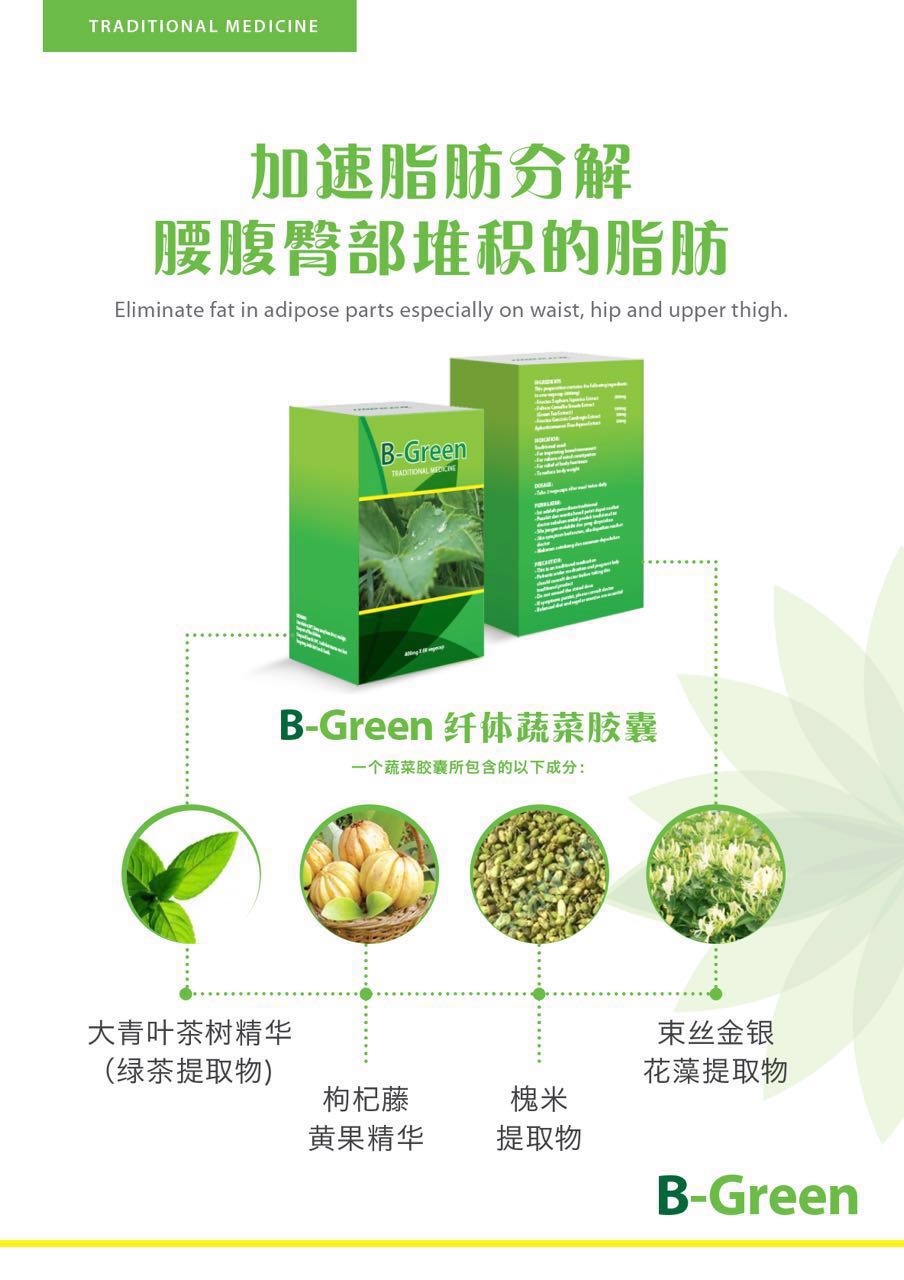 Produced With Natural Fruits And Vegetables
(Traditional Medicine)
A fats elimination treatment of natural fruits and vegetables to help you stay away from fats!
Prevention is better than cure, eliminate fats before weight gained!
It stimulates the bowel movement to promote the excretory function of the digestive tract, in order to loosen the bowel to relieve constipation, so that the goal of detox, slimming and body building may be achieved.


B-Green Slimming Principle


1) Increase Burn Fat Progress:
Hydroxycitric acid (HCA) will active the epinephrine effectively to improve the Burn Fat Progress with a large scale.
2) Decrease Fat Absorption:
The plant fiber will bring satisfaction to our appetite; lesser food/fat consumption will avoid fat accumulation happened in our body.
3) Increase Fat Elimination:
Malic Acid can metabolize quickly which eliminate fat in adipose parts especially on waist, hip and upper thigh.


Applicable To:


Partial obesity: Bellies, love handles, sturdy thighs and adiposis universalis


Postpartum obesity: Bellies raised, difficulty to slim down and those who need weight loss rapidly.


Office ladies: No starving, no exercise, no medication, easy consume, slim and energetic


Product indication / traditional used:
- For improving bowel movement
- For relief of mild constipation
- For relief of body heatiness
- For reduce body weight
Ingredients:
This preparation contains the following ingredients in one vegecap.
Fructus Sophora Japonica Extract, Folium Camellia Sinensis Extract (Green Tea Extract), Fructus Garcinia Cambogia Extract, Aphanizomenon Flos-Aquae Extract
Gentle reminder:
Kindly drink plenty of water during the period of slimming treatments, as when fats been decomposed to fatty acid, it will then been stored in the blood and turn to be nonestesterified fatty acid. 3 molecules of water are needed to decompose a molecule of fatty acid as glycerin, in order to discharge the necessary from the body. If you have not drink sufficient water, the effectiveness of weightloss will be affected as fatty acid will not able to be decomposed as glycerin and be discharged from body.