Last time I am missing something unfortunately, you also have such a hot time in your life? The weather also does not spoil us, I'm terribly cold hehe;) Today I wanted to write a review for your product HERLA and thoroughly whitening peeling, which is supposed to provide the effect as after the microdermabrasion treatment. I invite you to review :)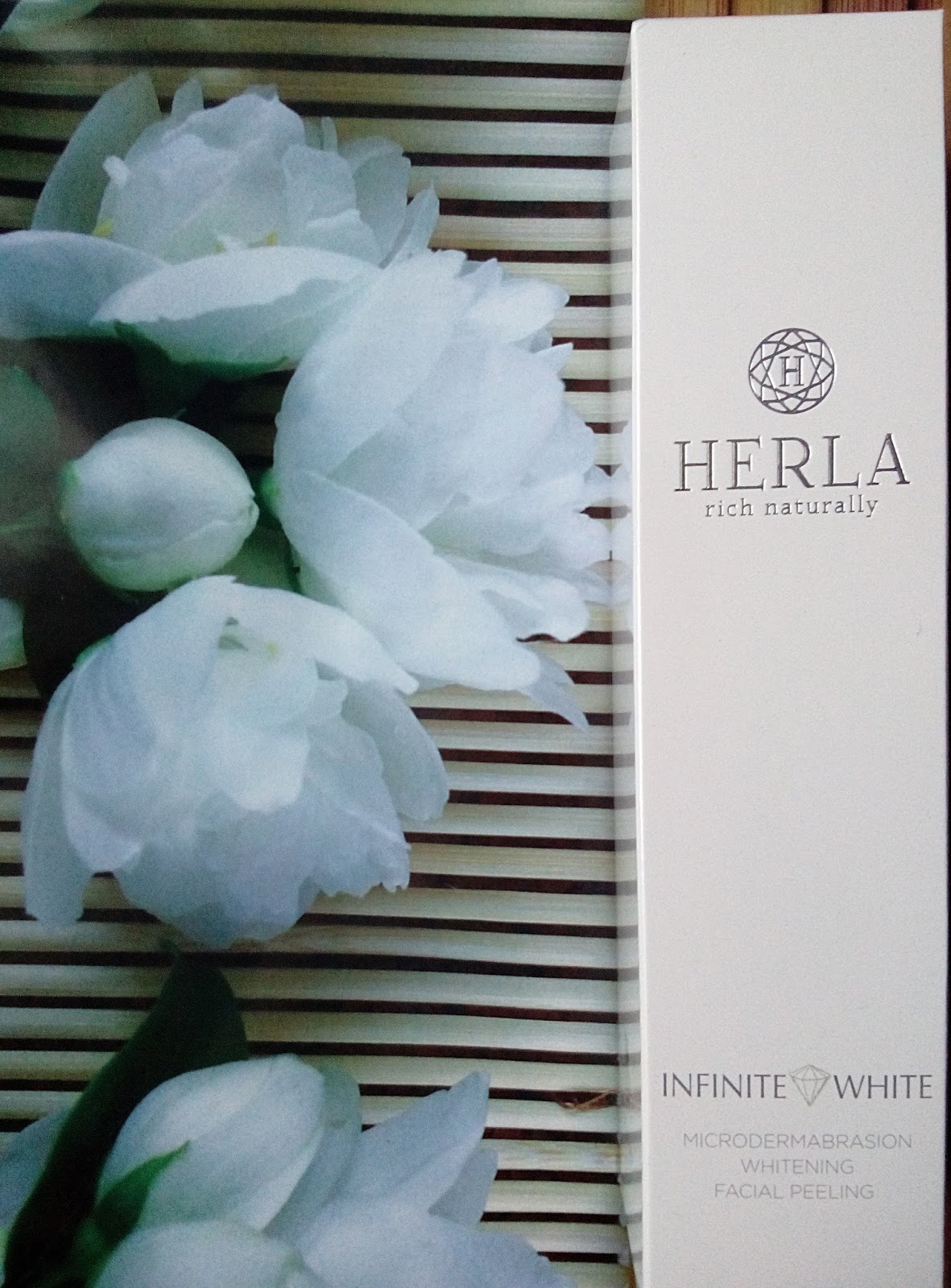 HERLA is one of the leading premium brands specializing in the production of the highest quality professional face and body care products that fit into the contemporary nature of beauty. Made from passion for nature, its benefits, natural beauty and love for the global environmental trends of the cosmetics industry.
Inspired by nature, HERLA develops innovative compositions using carefully selected natural ingredients without any harmful formulas.
The uniqueness of HERLA exclusive cosmetics is based on patented recipes derived from the richness of plant extracts and life-giving natural oils. Over 90% of the ingredients present in the product are of natural origin.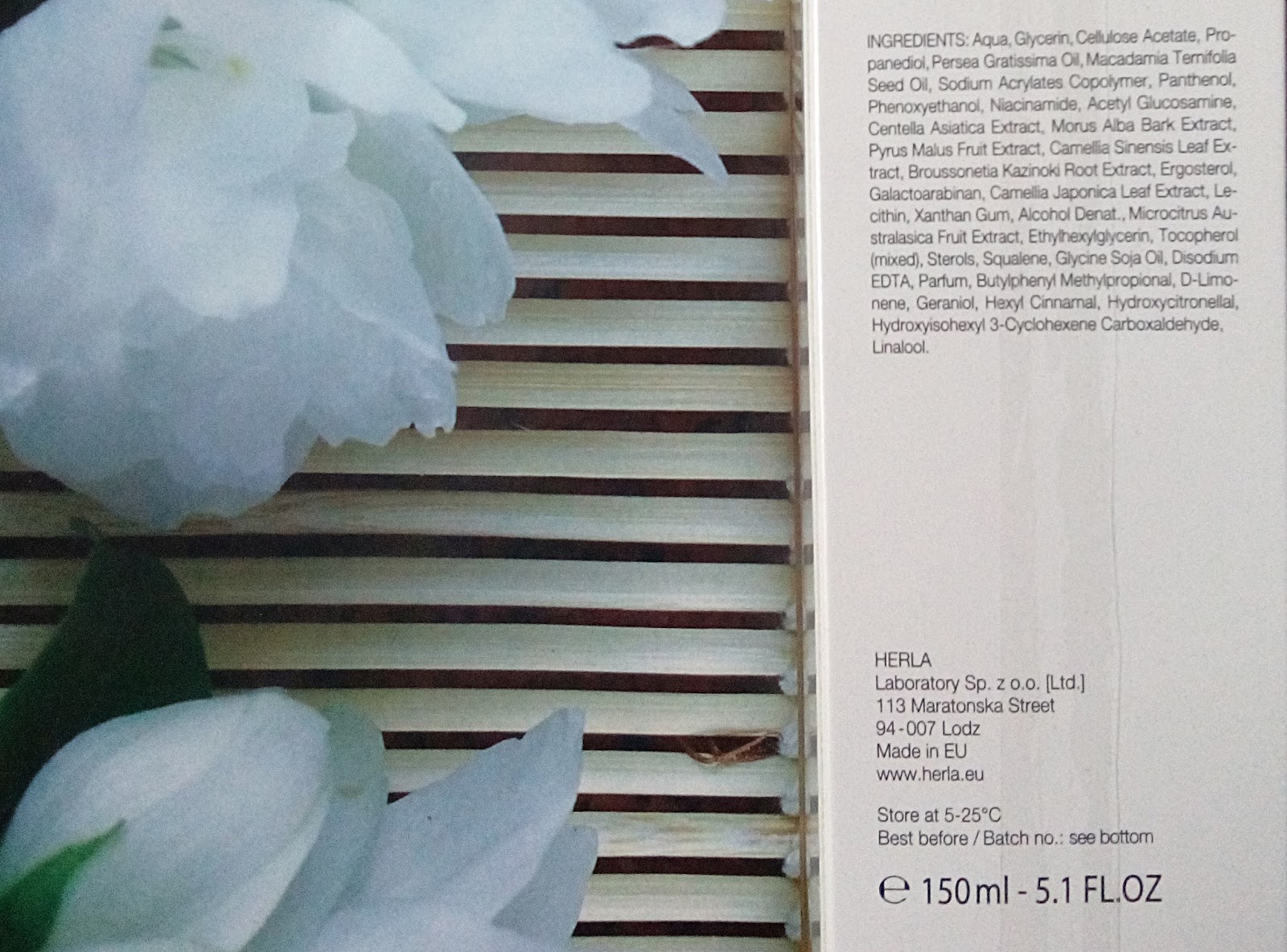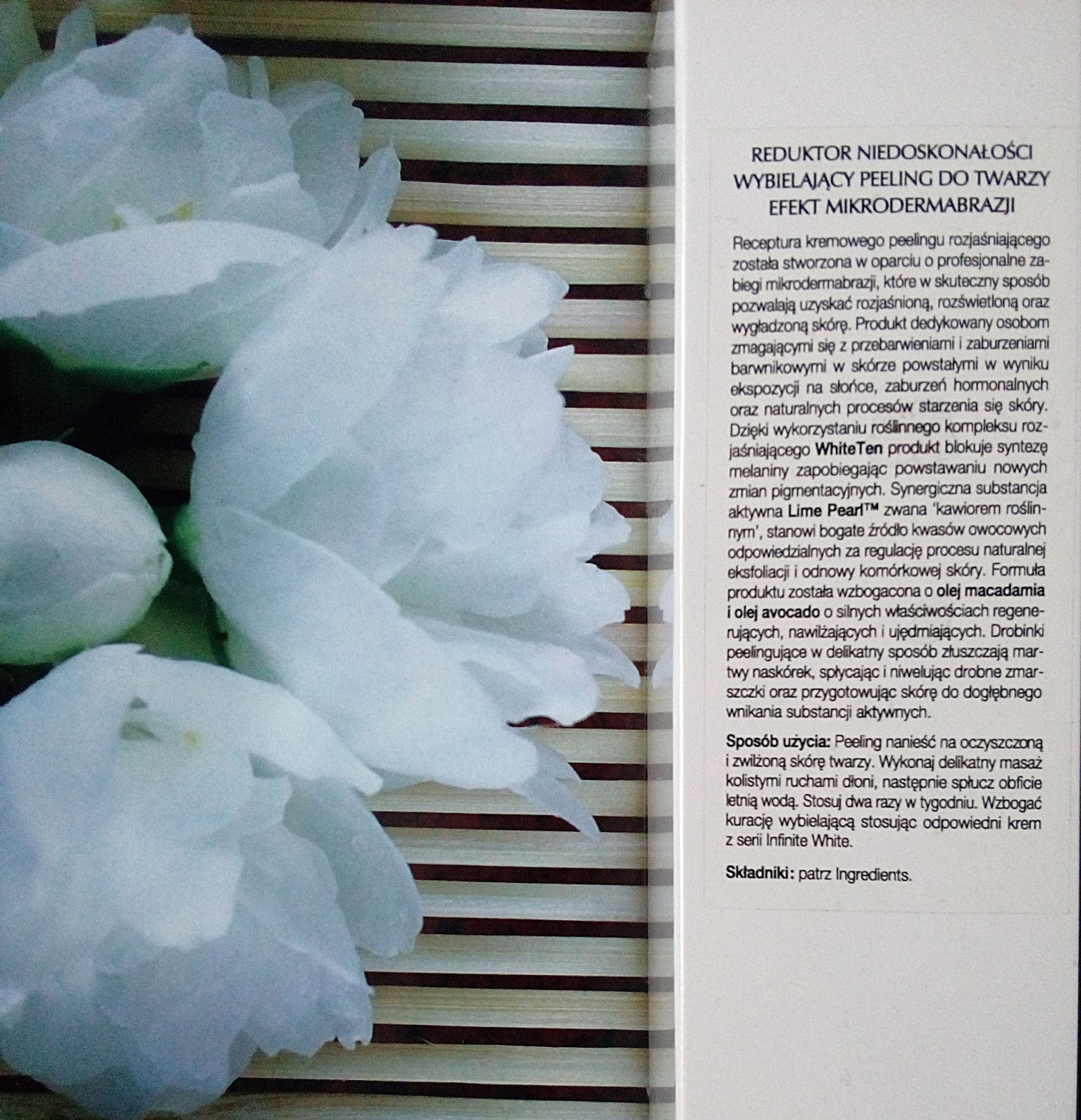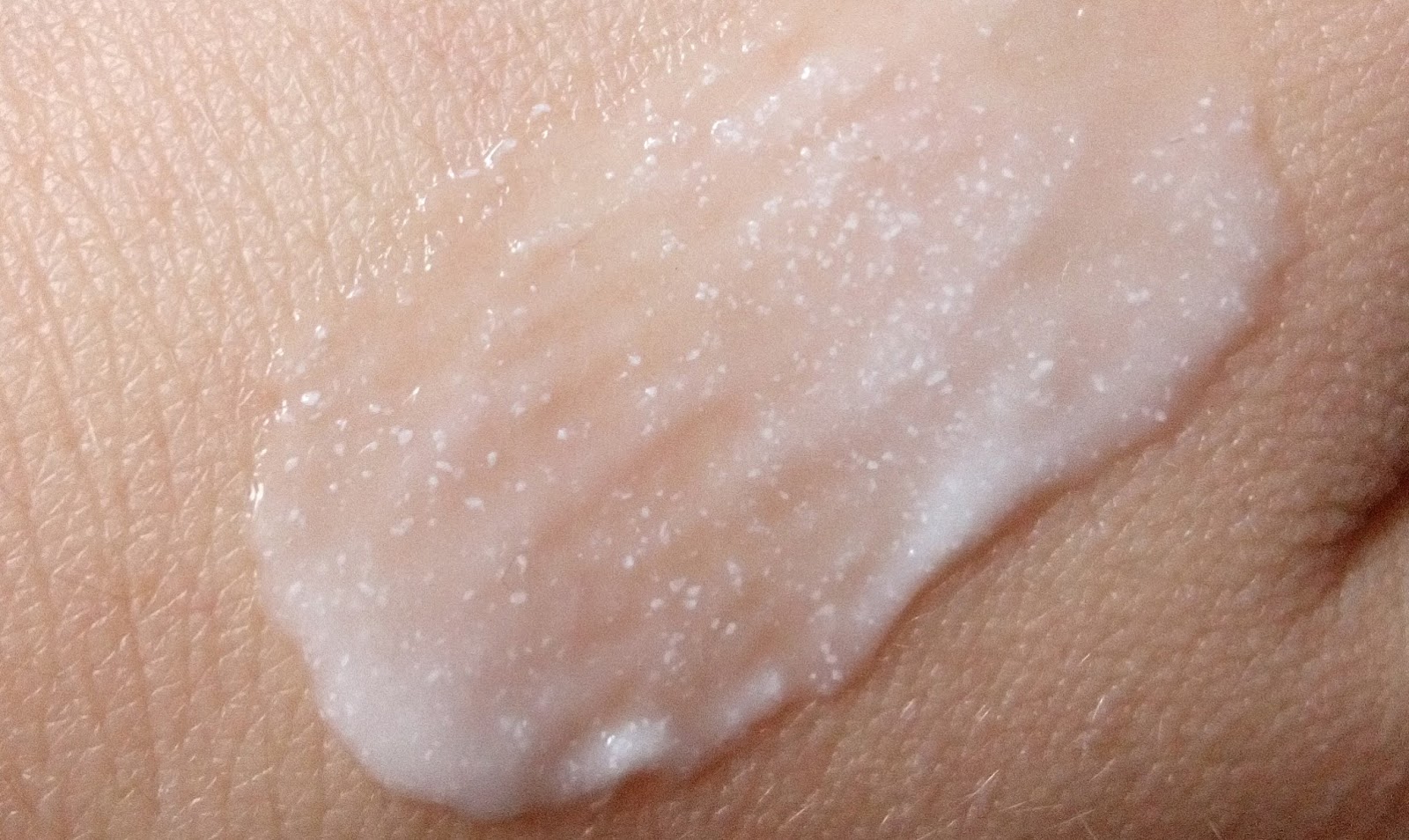 Peeling has a very comfortable soft tube. Design is very elegant, after that we can see that it is a product of the "upper shelf". The product is easy to get out of the package, has a lightweight lotion, but it is not lying, so it does not leave the tube itself;) Peeling is delicate but effective in their operation, there are a lot of them in the product. In the composition of the cosmetics we find a vegetable lightening complex and active substance Lime Pearl, which is called "vegetable caviar", it contains fruit acids, which affect the natural skin cell renewal. Thanks to the oil content of macadamia oil and avocado, the skin is well hydrated. I used the product as recommended by the manufacturer twice a week, in the evening after facial cleansing gel. My skin after the regular use of peeling has really changed! As you know, I had problems with acne and my skin was showing minor discoloration with it and uneven skin tone. Herla's visibly reduced visibility of the acne scars, the skin became more uniform, brightened, fresh, healthy and renewed;) The treatment gave us a beautiful scent of cosmetics;)