LIFT REJUVENATING FACE DRY OIL
Brand:
Herla Laboratory
Product Code:
BR-FO
MAL/NOT No:
NOT170303551K
Availability:
Pre-Order
RM388.00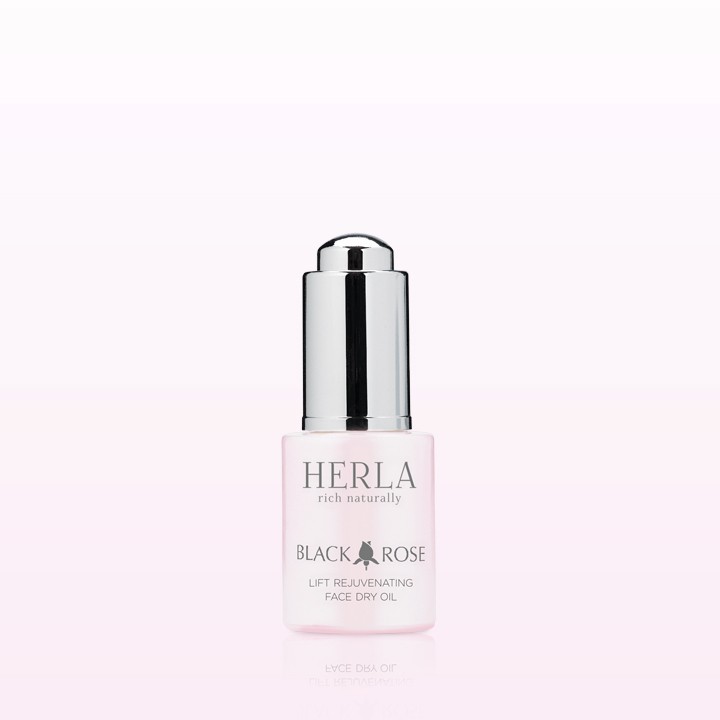 Dry lifting Oil containing the formula of 3 roses: the black rose, wild rose and damask rose, patented lifting ingredients intensely nourishes the conditions of skin on the face and neck.
Product description
HERLA Laboratory created a light facial oil that leaves no greasy residue, wonderfully nourishes the skin and ensures an intensive skincare treatment. The formula of 3 roses: the black rose, wild rose and damask rose, prevents premature skin aging processes. The product is a safe and effective alternative to invasive procedures of aesthetic medicine thanks to the patented Linefll™ ingredient . It visibly fills wrinkles and fine lines but also increases the volume of lips, giving the effect of the rejuvenated, relaxed, and attractive face. Argan oil, apple seed oil, and acai oil intensively moisturize and regenerate the skin.
Directions
• Visibly fills wrinkles and fine lines thanks to revolutionary wrinkle filler Linefll™ with "All-in-One" action.
• Delicately fills and increases the volume of the lips, thanks to revolutionary molecule Linefill ™.
• The effect of a healthy, nourished and relaxed skin.
• Does not leave an oily film on the skin
DIRECTIONS For use
Directions for use (15ml): Apply the oil on a moistened or dry skin of the face. The product may be used independently (Day-Night treatment) or as a serum by adding it to a small amount of cream in order to intensify its rejuvenating effects.